Treasure Bin: White & Black Animals
I saw the idea for "Treasure Baskets" from Mari-Ann at Counting Coconuts.  The idea is that you put a small amount (5 to 10) of similar items in front of your growing baby and let him/her explore!  (Of course, ensure that the items are safe for babies and your child is supervised at all times!)
Here is Mari-Ann's first post with details on how she began treasure baskets.  And here is a slideshow on Facebook of all her baskets.  
I started this with my daughter this week and she absolutely loves it!  She is now six and a half months old.  I waited until she became old enough to confidently sit up, so that she could reach at the items with less frustration.
At first, I wanted to have a sweet basket like Mari-Ann's, but I decided to use what I already have and went with our beloved Ikea Trofast bins.  This has been nice for storage — they go right back on her shelf — as well as making the items more accessible to May — using a lid makes them easier for her to reach.
Her first-ever Treasure Bin consists of items that we already owned.  I will try to make one for her about once a week.  I started out wanting to do black & white, but as I was collecting items I discovered that they were all animals, so it became a White & Black Animal Treasure Bin!
I included in her bin:
soft white teddy bear

soft Snoopy
Schleich animals: panda & white tiger
Little People black puppy
Fisher Price cow & sheep
Melissa & Doug wooden zebra puzzle piece
twisty polar bear
And here is sweet May enjoying her Treasure Bin.  Isn't she adorable?!  I love to watch her exploring the different textures!
Thanks for visiting Wildflower Ramblings, if you'd like to receive post updates, please Like my Facebook Page!
Happy playing,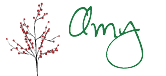 Thank you for featuring me ♥