How to make a felt leprechaun for St. Patrick's Day
I have always thought, from when I was little, that leprechauns are a little creepy. But we have had a lot of fun with various St. Patrick's Day free, awesome printables at our house, and I wanted to make a cute leprechaun for John for him to enjoy and remember the holiday more distinctly**.
So I thought I'd try to mimic my felting/hot-glue-gun skills from my Snowy Day Peter. I found a super cute leprechaun, a non-creepy one, from SweetClipArt.  And I got to work.  This one has a few more details, so it took a little longer, but overall it is a 15 minute project if you know how to handle a hot glue gun, which is a talent I have.
Here is a copy of the Leprechaun Template that I started with.
I assembled my materials:
Template

Felt: green, black, cream, red

Cotton balls
Makers: red and black
Hot glue gun
Scissors
I began cutting the template apart.  First the hat, then the head, then the jacket, then the pants.  I made two felt pieces of each.
I also cut a black strip for the hat, a little red hair, a black bow tie, two little hands, and two little feet.
Then I glued each section together with a small bit of cotton ball between the two pieces of felt.  I cut some green eyes for him too.   I messed up some parts, and ended up making a bigger jacket and pants, which I recommend.
John was there with me when I made it, so it wasn't a surprise this time, but he loves it!
**We have talked a little about the difference between Protestant and Catholic, and that we really don't "celebrate" the holiday, (though some of our family is Catholic, so that is certainly fine, too :) ). But we actually should be wearing orange on the holiday — oh well, it is just fun to have an excuse to celebrate the color green, shamrocks, gold coins, drinking good beer (for Mom and Dad), and leprechauns.
Check out our St. Patrick's Day Sensory Bin!
And check out our St. Patrick's Day Pinterest Board!
Follow Wildflower Ramblings's board St. Patrick's Day on Pinterest.


Thank you for taking the time to visit Wildflower Ramblings!
Blessings,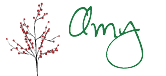 I love comments and would love to see what you're doing with your Tot School, so make sure to leave a link!
And if you'd like to receive updates, please Like my Facebook Page!