liver is good for you {but I hate the taste!}
{This post may contain affiliate links, please see my disclosure policy.}
Liver tastes gross.  I think this mostly because I didn't taste it until I was about 25 years old.  By then, my taste buds had pretty much matured.
Organ meats, like liver, have more B vitamins, fatty acids EPA and DHA, amino acids, and fat-soluble vitamins A, D, E, and K2 than plants.  It is the healthiest thing that God created — next to cod liver oil, it is truly the most nutrient rich substance in the world.
I want the above nutrients to sustain and nurture my body.  Ancient and traditional cultures devour it during childbearing years, for both men and women.  But since it is "gross" (<— it isn't), we don't consume it in our American diet.
But I need those nutrients in my diet.  For my children.  As a nursing mother.  As a woman who wants to bear a child again. As a human.
But how?
After listening to Sally Fallon Morrell's discussion of her new book The Nourishing Traditions of Baby and Child Care, she mentioned two wonderful ways to consume liver when you don't necessarily "like" liver.
You can buy liver pate and eat it with delicious bread or crackers.

Or buy and consume/swallow desicatted liver capsules!
I was so excited to hear about this real food option.  They are available from Radiant Life and they are tasteless.
I take two capsules every morning.  (The recommendation is for six capsules, and I will up my dose when I am thinking of bearing children again — preferably at least six months prior.)
Quick, easy, tasteless.  What could be easier?!
I take the liver capsules plus my 10 to 20,000IU of Vitamin D daily and my 25,000IU of Vitamin A every other day too.  (Reference: Dr. Tenpenny's Vitamin D and You.)
My children, however, are eating liver.  And hopefully they will continue to like the taste.  We buy a half a cow each year and get beef livers to go with it, which is lovely.  So my baby girl will eat liver.  I just have to stomach the smell while I cook it (yes, I dislike it that much, but maybe, just maybe, someday, I'll be able to actually eat it!).
How do you eat liver?  Do you have a secret recipe so you can't taste it?  I'd love to hear about it!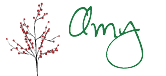 If you are interested in receiving new posts, please follow me on Facebook: