Teaching practical life skills – just give the kid a real glass!
My husband has lost it, and so have I, over our son's huge sippy cup falling off the table, on the table, falling off the couch, hitting things, banging into toys. These things were made to be bulletproof (well they are spill-proof, after all).
Anyways, I was perusing the Montessori Services site to update my Alphabet Box (I'll post on that later) — and I saw these adorable little glasses. They were selling these — Economy Juice Glasses — $7.50 for 6! I had to buy them, and wow, are we glad we did!  They are very sturdy, and though they are glass, they have fallen once or twice on our wood floor with no breakage so far!
John treats these with care. He feels special.  He holds it gently with two hands, and lately, sometimes only one hand — he is learning a life-long skill.  He feels grown-up. He is. Growing up.
Just look at that smile : )
Happy drinking,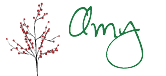 Linking up at Living Montessori Now!