Treasure Bin: Yellow Wooden Objects
What is a Treasure Bin?
A small amount (5 to 10) of similar items to put in front of your growing baby and let him/her explore!
Ensure that the items are safe to babies (no choking hazards or sharp edges) and that your baby is supervised at all times!
May loved her all wooden Blue Treasure Bin, so I included all wooden yellow objects thhis week too.  She especially loved the yellow wooden pegs from this Melissa & Doug toy.   I kept her Treasure Bin upstairs and every time I brought her up she got ot play with it.We keep her bin under the couch and I take it out a couple of times a day.  Most of the items included in her bin are from Melissa & Doug wooden toys.
My first post about Treasure Bins is here.

 And here is my sweet girl with her Treasure Bin.
She loves these bins!
Check out all my posts on Treasure Bins here:

Thanks for visiting Wildflower Ramblings, if you'd like to receive post updates, please Like my Facebook Page.  Or follow my blog with Bloglovin.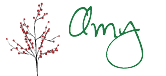 I am grateful to all of the wonderful linky party hosting mamas: check out my Link-Up page for where I may link this blog post!
Thank you for taking the time to leave a comment! ♥