recipe: apple puffed pancake dish
Have you every tried the Whole Foods buffet's Creme Brulee French Toast?  
Well, that is what this dish tastes like, with a cinnamon-apple twist.
This is my favorite breakfast. 
It is easy and so, so good.
Instructions:
Preheat oven to 425 degrees, put your 9×12 dish in (or two smaller pans) with one stick of butter to melt.
After the butter melts, add 2-4 thinly sliced apples.
Mix in a bowl:
1 1/2 cups milk
6 eggs
1 tsp vanilla
1/4 tsp cinnamon
1/2 tsp salt
1 cup flour (we use a gluten free mix version)
3 tablespoons sugar
Pour the contents of bowl on top of the apples and butter and bake for 18-22 minutes.
Enjoy hot out of the oven with syrup or (more!) butter!

Thank you for visiting Wildflower Ramblings, if you'd like to receive post updates, please Like my Facebook Page!
Or follow my blog with Bloglovin!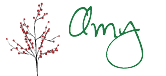 Let me know what you think!  This recipe is worth making every Saturday morning!