I didn't know what a "Sensory Bin" was until about a year ago.  Simply put, it is a bin full of fun, sensory exploration for your little one.  They usually have a "base" (of rice, beans, etc), but they certainly don't need to!  And they can be "themed", but again, that is optional, too!  Also, it is helpful to include spoons, dishes, funnels, and other scooping equipment to help learn practical life skills while learning and playing.
Children thrive through sensory experiences.
Children thrive with boundaries.
I didn't start any bins with my son until he was about two years old.  He is the rambunctious type who is often found just throwing all of the beans, rice, etc everywhere.  He has slowly learned how to treat his sensory bin time.  We set the bin on a large blanket and the only rules are:
Keep it on the blanket.
Do not throw.
John has (finally!) learned how to play "nice" with his bins.  I certainly don't mind a bit of a mess — but he needs to practice some self-control — and sensory bin time helps him to learn how to play constructively and creatively.
I have found so many wonderful resources from many wonderful blogging mamas out there.  I am always amazed at the sensory bins you all come up with!  I decided to compile the bins we have done in Tot School so far.
You can click on the below picture to take you to the post to see more pictures and to read about that week in Tot School:
This simple bin of cracked corn and tractors and little lambs has been, by far, my son's favorite:
Check out how you can make your own Peter Doll from The Snowy Day:
Check out how you can make your own little felt leprechaun:
Here are some of our very first sensory bins (doesn't John look so little and sweet?!):
And John's very first Sensory Bin ♥
Here are some other wonderful places to find sensory bin ideas (much more thought out and messy and intricate than mine):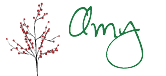 Check out my Link-Up page for where I may link this blog post!
Thank you for featuring me ♥